Finding a place to live can be an expensive and difficult task. Especially for low-income earners, affording even the most basic of housing can be challenging. You may constantly struggle to make ends meet and wonder if there is any hope of finding a place to call your own. Fortunately, housing finance options are available specifically for low-income earners that can provide you with the assistance needed to secure a home.
Low-Income Housing Tax Credit (LIHTC) Program
The Low Income Housing Tax Credit (LIHTC) program is among the most popular housing finance options for low-income earners. This program provides tax credits to developers who build affordable housing units rented to households earning less than 60 percent of the area's median income. These tax credits give developers incentives to create more affordable housing units, which in turn helps increase access to affordable housing for low-income people.
Housing Choice Voucher Program
The Housing Choice Voucher Program, commonly known as Section 8, offers financial assistance to low-income families needing affordable housing. This program provides up to three years of rental assistance to eligible families. The voucher amount depends on family size and income level, but in many cases can cover a large portion of the family's rent. For instance, if you qualify for a voucher, you can pay 30% of your income toward rent, and the program can cover the remaining 70%.
Rural Development Programs
The U.S. Department of Agriculture (USDA) provides financial assistance through its Rural Development programs for eligible rural residents looking for affordable housing opportunities. The USDA operates several different programs, including direct loans, grants, and loan guarantees that can help cover down payments and closing costs associated with buying a home or apartment in certain rural areas across the country.
Local Organizations
In addition to federal and state programs, local organizations can provide additional financing options for low-income earners. Many organizations specialize in providing grants, loans, and other forms of assistance for those who don't qualify for traditional financing. These organizations may also offer educational resources to help people understand their options for finding affordable housing.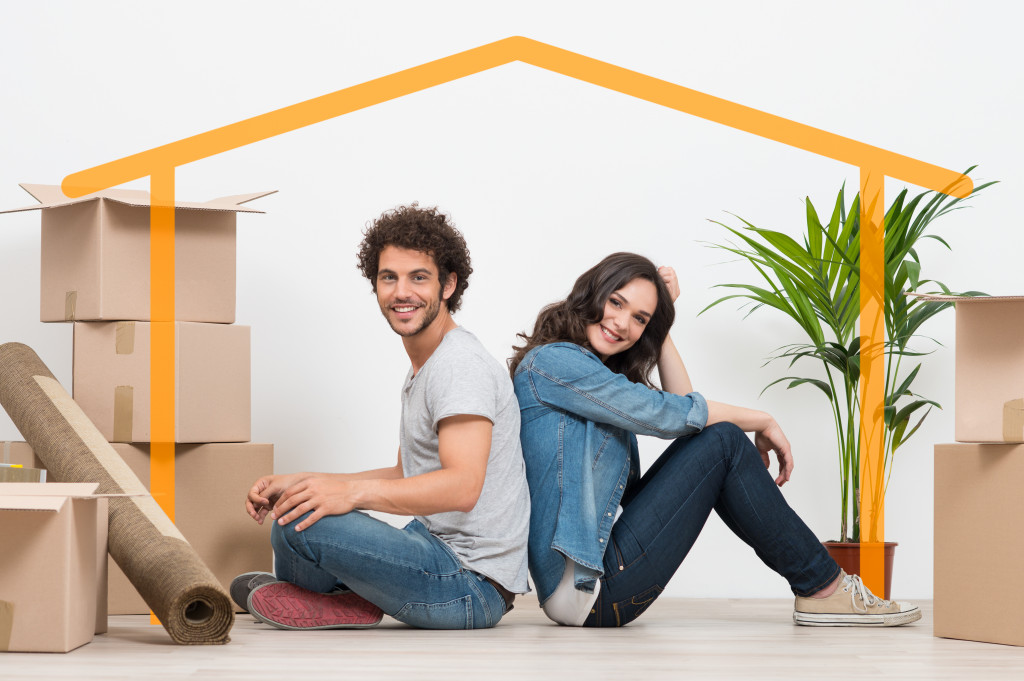 Explore Mortgage Options
For those who qualify, a mortgage can be an excellent way to finance housing for low-income earners. Mortgages are typically offered at lower interest rates than other forms of financing and provide more secure options for long-term accommodations. When exploring this option, it's important to understand the different types of mortgage loans available and the qualifications that must be met to qualify for them. Here are the different types of mortgages available:
Fixed Rate Mortgages—A fixed-rate mortgage allows you to lock in an interest rate and payment amount for the life of the loan. These mortgages are often best suited for those who plan on staying in their homes for a long period. These mortgages often come with lower interest rates than other financing options.
Adjustable Rate Mortgages (ARMs)—An adjustable-rate mortgage allows you to benefit from lower initial interest rates, but the rate can change over time. These mortgages are best suited for those who anticipate living in their homes for a few years or less. If you are uncertain how long you will live in your home, an ARM may provide a more flexible option.
VA Loans—The U.S. Department of Veterans Affairs (VA) provides eligible veterans and active military members access to VA loans. These loans allow borrowers to purchase homes without a down payment or mortgage insurance and can benefit those looking to buy their first home.
FHA Loans—The Federal Housing Administration (FHA) offers insured loans that require lower down payments than other forms of financing, making them ideal for low-income families. If you are a first-time homebuyer, you may be eligible for an FHA loan, which could help you purchase your dream home.
Beware of Predatory Lending
Beware of predatory lenders who may try to take advantage of low-income earners. These lenders often offer high-interest loans or terms not in the borrower's best interest. Here are some red flags to look out for when searching for affordable housing finance options:
High-interest rates or fees
Fees charged for filing the loan application
A large down payment is required before closing
Not disclosing all the terms, conditions, and costs associated with the loan
Not allowing you to review the loan contract before signing
If you notice these red flags, it's best to avoid the lender and look for alternative options. A reputable lender will provide you with all the required information for a loan and ensure that it meets your financial needs, such as payment amount, interest rate, and payment flexibility.
No matter your financial situation, numerous financing options are available to help you find and afford suitable housing. With the right combination of research and planning, low-income earners can take advantage of these options to secure housing that meets their needs.