Small businesses have to be creative when marketing their products and services. With limited resources, they need to find innovative ways to get the word out and attract new customers. Many different marketing tactics can be used, and it's important to find the ones that will work best for your business.
Here are some ideas to get you started:
Traditional methods such as print ads and direct mail
Many marketing tactics are available to promote your business, and the best approach depends on your target audience and budget. Traditional methods such as print ads and direct mail can be effective, but they can also be costly. Social media marketing is a more cost-effective option that allows you to reach a wider audience with your message.
Other digital marketing tactics, such as search engine optimization and email marketing, can also drive traffic to your website and generate leads. When choosing marketing tactics, it's important to consider your goals and objectives and what you're trying to achieve with your marketing campaign.
Video Advertising
Video is an increasingly popular and effective marketing tool in today's digital age. Video advertising allows businesses to showcase their products or services concisely and visually engaging. Videos can be easily shared across social media platforms, providing businesses with a wider reach.
For example, a product demonstration might be more suitable for potential customers who are still undecided about making a purchase. In contrast, a customer testimonial could be more effective in swaying those on the fence. Hiring a video production company to create high-quality videos is a wise investment for any business looking to get started with video advertising.
Web design and development
Your website is often the first impression potential customers will have of your business, so it's important to make sure that it is good. In addition to making sure your site is easy to navigate and informative, you can do a few other things to ensure it's an effective marketing tool. One is to make sure that your site is search engine friendly. This means using keyword-rich titles and descriptions and including links to other high-quality websites.
Additionally, you'll want to make sure that your site is mobile-friendly. With more and more people using their smartphones and tablets to surf the web, it's important to make sure that your site is designed for smaller screens. Finally, you'll also want to keep your site updated regularly with fresh content.
Flyers and brochures
When you are trying to promote your business, it is important to use a variety of marketing tactics to reach the widest possible audience. One effective way to get the word out about your company is by distributing flyers and brochures. This can be a cost-effective way to reach potential customers in your target area.
When designing your flyers and brochures, be sure to include clear, concise information about your products or services and your contact information. You can also include special offers or discounts to entice people to try your business. If you take the time to create attractive and informative flyers and brochures, you will be able to reach new customers and grow your business.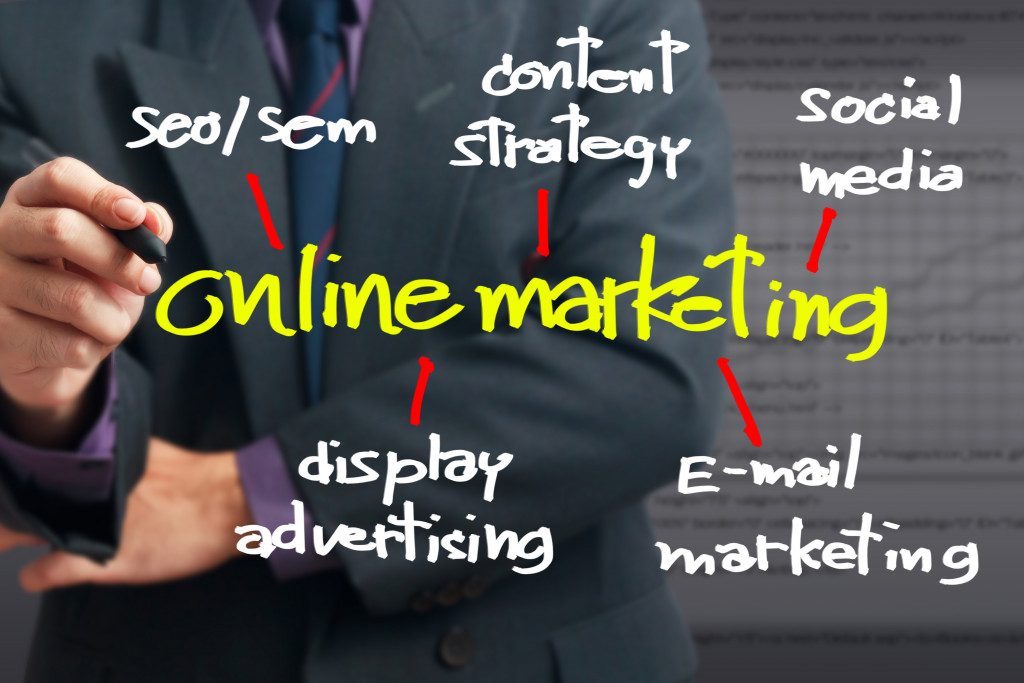 Public relations
There are many marketing tactics you can use to promote your business, and one of the most effective is public relations. Public relations is all about generating positive exposure for your business in the media. This can be done through holding events, issuing press releases, or working with influencers.
By creating a positive buzz around your business, you'll be able to attract more attention from potential customers. And as word-of-mouth is one of the most powerful marketing tools, this can lead to even more sales and customers in the long term.
Event marketing
Event marketing is a promotional strategy that involves creating and hosting an event to promote your business. An event can be anything from a small gathering to a large-scale convention, and it can be focused on promoting your product or service, raising awareness for your brand, or both. When done well, event marketing can effectively reach new customers and grow your business. There are a few things to keep in mind when planning an event marketing campaign:
First, make sure your event is relevant to your target audience. There's no point in hosting an event that no one will want to attend. Second, choose an appropriate venue for your event and your budget. Third, promote your event through traditional channels like print and online advertising and social media. And finally, make sure you have enough staff on hand to handle the expected turnout.
Final Thoughts
In summary, you can use many different marketing tactics to promote your business. Some of the most effective include public relations, event marketing, and distributing flyers and brochures. By taking the time to implement a well-rounded marketing strategy, you'll be able to reach new customers and grow your business.