It is undeniable how sports bring people together. Through sports, people get together with their families to enjoy the excitement of sporting events. Through sports, communities of every culture gather as one entity to support their local teams.
Sports have penetrated every fabric of society and have become a tool for people to get together in the spirit of competition.
With that, it may not be surprising that plenty of us are enamored of the idea of playing sports. These games can be extremely fun and can be a good physical activity for those who play them.
This societal admiration for sports has prompted business owners and entrepreneurs to bring sports to the public.
Broadcast networks bring games to our televisions. Shops have opened up to offer sporting goods that allow people to play their favorite sports. Apparel companies have created clothing and gear for people to wear while playing. It is a social institution that fuels hundreds of establishments worldwide.
Restaurants and food places are not spared from this, as multiple establishments try to satisfy the demand for sports. This paved way for the birth of the sports bar. A social place for people to enjoy sports games in the company of their friends and fellow sports enthusiasts.
Given how hundreds of people celebrate and enjoy watching their favorite games, this can be an enticing venture for entrepreneurs and restaurant owners who want to channel this demand toward their businesses. But is opening a sports bar a good idea?
Let's look at several things to consider before opening a sports bar.
Games
The main appeal of sports bars is the games they show to their customers. But with multiple games to choose from, it can be difficult to decide what to have shown on their TV screens. This means that operators should have a clear idea of what to show to their patrons.
With that, it may be safe for sports bars to show the most popular sports with the highest recorded viewership. This includes coverage for major leagues such as the National Basketball Association and National Football League.
It would also help to know the major sports events that may happen during certain months. A sports bar can take advantage of these events by hosting live viewing parties and events to attract more consumers.
Furthermore, it would be a plus for these businesses to give options by varying the games they show to their visitors. This simply means showing more than just one game at a time. Providing variation may attract a wider consumer base.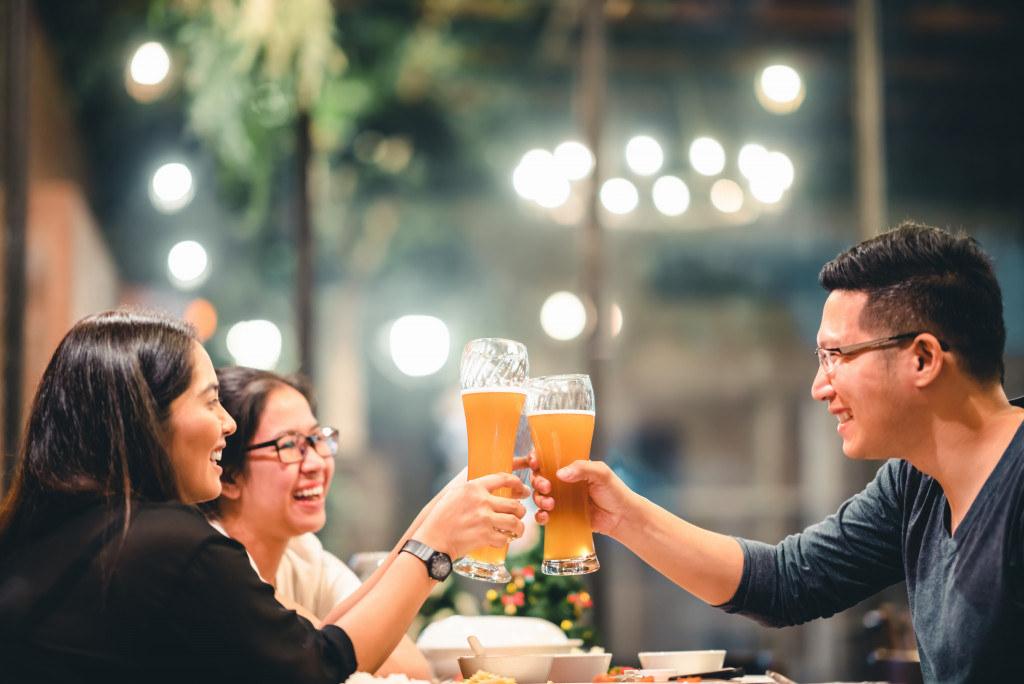 Ambiance
For a sports bar to be a sports bar, they have to feel like one. Sports fans can be passionate; they would want to be in an environment where they can feel like sports are celebrated. This may mean that business owners should make the main theme of their interior about sports.
Operators can foster a good ambiance through sports-related interior design and decoration. They can even have authentic signed or autographed memorabilia by relevant sports icons to display and add to their interior decor.
Even though showing sports is the main appeal of sports bars, the ambiance and the atmosphere are what makes sports fans stay. With that, business owners should always try to cultivate a good environment for customers to enjoy their games.
Space
Fans love to watch the teams they support. They also love watching it with fellow fans. This is the bond that sports create among strangers.
For this reason, operators should prepare for people to gather in their sports bars. This means that these sports bars should be spacious enough to accommodate a significant amount of people.
This can also help customers be comfortable as they try to enjoy the games.
Equipment 
Of course, sports bars should also consider the equipment they use to broadcast sports games. This is all about making sure people can tune in to the game with ease.
For this reason, owners of sports bars should invest in good television screens. These panels should be big enough to see the details of the game. Apart from that, there should be a considerable amount of them scattered in strategic places all around the area.
Also, sports games are better if you hear the commentary. Make sure your sound system is good to ensure the quality of the viewing experience.
For bigger sports events, it may be wise for owners to use projectors for a bigger image of the game. A bigger screen makes sure it is seen by every single one in attendance.
These are just several of the many things that entrepreneurs have to take note of when considering opening a sports bar. At the end of the day, these sports bars only help in creating a community between sports lovers across the country.