Whether for investment, establishing generational wealth, or simply having a home where you or your family can live for good, buying a home for the first time is a huge leap in life. It's one of the greatest investments you can make, so you can't afford to make mistakes.
Most first-time homebuyers get too excited or apprehensive that they find themselves regretting their decisions later. Here are some things you need to know when buying a home for the first time:
Readiness
Committing to a home loan isn't easy as it involves mental and emotional aspects, not just financial. You have to make sure logic wins in making decisions when choosing a home and other relevant matters, not emotions. Financially, it would be a long way to go too since mortgage loans, on average, last between 15 and 30 years.
Some wouldn't go as far as those years but one thing's certain—commitment is crucial. Ask yourself if you're going to stay in that one place for at least five years. Are your job and income already stable? Do you already have an emergency fund that can cover your mortgage expenses for at least three months? Overall, are you really that financially confident?
Savings
Financial readiness is always a part of buying a home, so the best you can do is make sure you save a good deal. The expenses around buying a home include down payment, closing prices, and moving-in costs.
The down payment will depend on your lender and the particular type of mortgage you choose. Usually, you'd get a 20% down payment or more. Anything less than 20%, you'll get stuck on paying principal mortgage insurance (PMI) which simply means protecting the lender by paying for insurance.
The Federal Housing Administration (FHA) helps first-time homebuyers to get a lower down payment. You can look at the U.S. Department of Housing and Urban Development (HUD) website to know if you're eligible for assistance. Just be aware that getting down payment assistance would also mean paying for the mortgage insurance.
You'll also have to save for closing costs to finalize your mortgage, which would be between 2% to 5% off your entire loan amount. But you can always ask your seller to pay some of the closing expenses so you can save.
After purchasing the home, you'll need to prepare for move-in expenses as well, which would go for the upgrades, furnishings, and home repairs.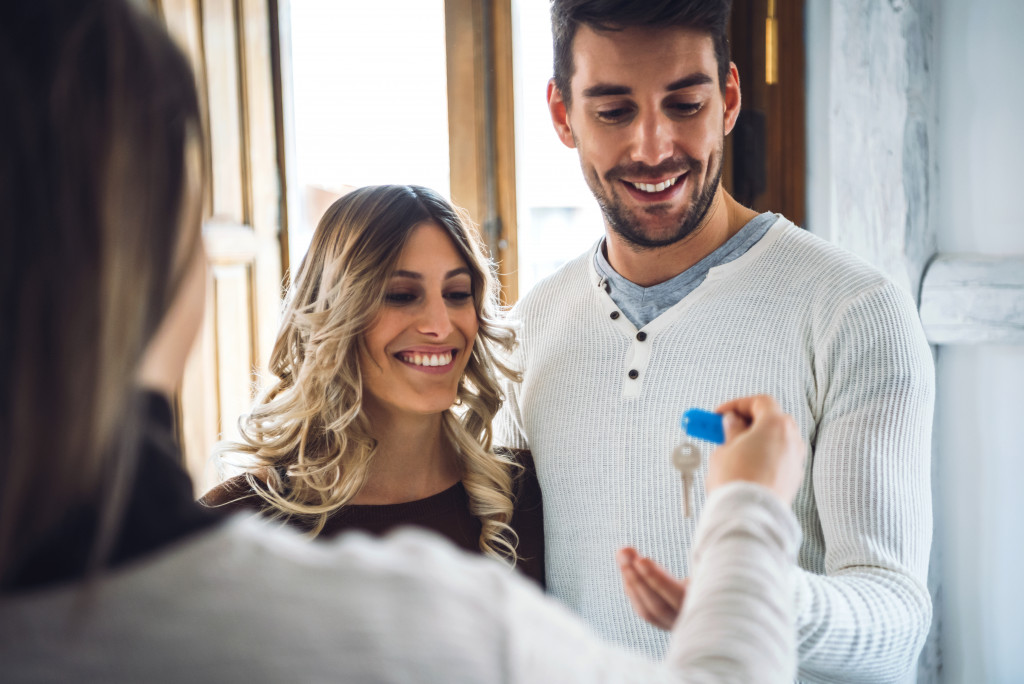 Loan Options
Mortgage loans and terms vary, some with the best mortgage loan rates and some that don't. Before selecting a home, you need to know your mortgage options—conventional mortgages, USDA loans, FHA loans, and VA loans.
Conventional types are the most common, appealing to many buyers with their less than 20% down payment. The down payment can even go as low as 3%. However, these low expenses will always come at the price of mortgage insurance since they're not guaranteed by the government.
It can be very hard to qualify for a conventional loan, but that shouldn't stop you from home searching. There are three other options that are government-insured—USDA loans, FHA loans, and VA loans.
If you want to buy a home in USDA-qualified suburban or rural areas, consider USDA loans, which are programs insured by the U.S. Department of Agriculture. This type of loan helps borrowers from moderate to low-income brackets to be eligible homebuyers in an area. Plus, low-income borrowers are required to pay for zero down payments.
FHA loans, backed by the Federal Housing Administration (FHA), help borrowers with fewer savings and credit scores. They only ask for a minimum of 580 credit score and a 3.5 percent down payment. One downside is that borrowers are required to pay for mortgage insurance, annually and at the closing.
VA loans are for military veterans, active-duty members, and their spouses. They're not required to pay a down payment, just a funding fee for some borrowers. Since VA loans are provided through private lenders, the lender fees are always capped to make sure that borrowers can afford the loan.
You also have the choice over your mortgage term that can go as long as 15 to 30 years. The 15-year loan has lower interest rates but larger monthly payments while a 30-year fixed mortgage has a higher interest rate that stays the same all throughout and may cost borrowers less for monthly payment.
When buying a home, there is a lot to consider. Assess your buying capabilities first. Make sure to do your research before you dive into the loan and home buying.