Employers have their work cut out for them. Having to stay on top of operations, managing employees, and juggling clients is not easy work, and anyone who thinks otherwise might be in shock with just how much there is to become a leader. But the good thing about being a leader is that you can have a team, and that's where your employees come in. You can lift your employees up to the level you require to get your business running smoother through the help of training.
Training isn't just about knowing which emails to send or memorizing numbers to dial. The right training programs teach employees how to be sharper and more aware, and make them better at solving problems. As an employer, you'll be making better team members, and in turn, better leaders that can help your company.
Here are some benefits to investing in proper training for your employees:
1. Good training programs boost employee morale.
Putting your employees through training programs for specific reasons will help boost their morale because this tells them that you've spotted potential in them. This makes them feel more secure and confident, thus motivated to perform better. Honing in on your employee's talents can make them feel valued as a member of a team. It isn't special treatment, but improvement.
An example of this can be an employer spotting that a more shy but efficient employee can be in a form of training that helps bring them out of their shell. The training can be anything from better client relations to improving public speaking skills, as long as it greatly improves employee performance. In the end, the employer gains trust, and the employee feels supported. Proper training fosters a better employer-employee relationship.
2. Training yields tighter operations.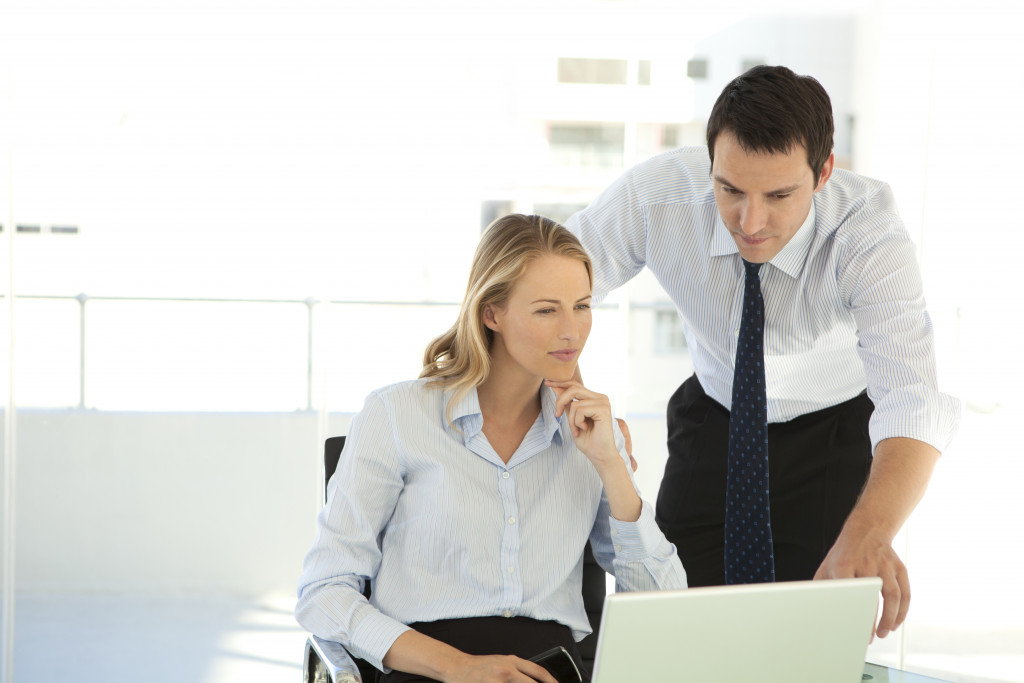 When your employees have been trained for the work they're about to do, there is a lesser chance for mistakes to show up in the future. Operations run smoother when the training isn't just a repetitive slideshow, because good training has a more personal touch. People absorb information more when they converse with actual humans that can entertain questions, and not just a replay of copy-pasted facts. Employees, in turn, understand instruction better when you train them right.
A new employee in Accounting is going to respond better to training that is more specific and more personal; with the proper training, even someone with little to no experience will be able to dodge confusing a corporate cash disbursement with a reimbursement, thus avoiding a mistake that could get your team into trouble. With training, a human element is needed.
3. Better employees give your company a better reputation.
Reputation will precede what you do, and in this case, employees help make that reputation better… or worse. Well-trained employees know how to communicate with clients better and work smarter. These traits can greatly impress potential clients and investors. People outside your company will notice when your employees are focused on and are proud of the work they put out because it will reflect on what they do and how they do it.
Good training programs like leadership seminars, sensitivity training, and skill workshops can teach your employees to be better people as well. It is a way for them to grow beyond what they have learned in previous companies and attained education, and will make them more self-aware. There is more to the workforce than just staying at a desk. It is continuing to grow, and giving your employees good learning experiences is better overall for your current and future clients.
As an employer, making sure your company is doing well is your priority, and having a good workforce behind you will help greatly. Employees aren't just there to clock in and fill gaps. With the right training, you can make your business flourish and expand, and everybody wins. Training does not have to be done with cutting-edge technology or the best in the business. You just have to know what kind of program fits whom and keep track of who on your team is improving and who needs an extra boost.
Employees appreciate a leader who is willing to put faith in them, and putting them in training programs can make them feel trusted. This isn't micromanaging the way they work, but opening doors for them to understand that they can work in more ways than what they're used to. If your business has been experiencing a lull in progress, it might be time to invest in the people that help you keep it afloat.