Every year we have the chance of a new beginning, the opportunity to make changes to improve our lives. Here are five of them you could look into.
Try a New Sport
There are many benefits to doing physical activity. Among others, it helps us stay in shape, meet new friends and build valuable networks, and even have a more positive outlook in life. As such, as establishments all across the country are beginning to open their doors once again to potential and existing customers, now is perhaps a better time than at any other moment in the past year and a half to try something new.
If you don't know where to start or haven't been on the exercise trail for a while, a great option would be golf. Along with being a relatively easy sport to get into from a physical perspective, it is also fun, burns plenty of calories, and you can do it yearlong both outdoors or in the comfort of your local indoor course. Today, quality facilities offer valuable experiences for everybody, whether you are a beginner or someone willing to improve your game before heading back into the links.
Learn a Second Language

Globalization has brought forth many things. Chief among them is the importance of understanding that no matter the country we live in or the job we engage in daily, we are neither fully independent nor dependent on others. Rather, we are all members of interdependent societies, societies in which collaboration is paramount for survival and success.
Because of this, having the ability to communicate in a second or third language has become a valuable asset to have in your arsenal. Aside from enabling you to have a conversation with a person from a different cultural background, it will also give you a much longer list of options for getting a job, receiving that promotion, or starting a business of your own. In addition, it is something you can do with the other members of your family and your friends, something that will open up a wealth of future experiences and opportunities.
Get Certified in Information Technology
We live in a world driven by technological development. With the advent of the internet and a wide range of social media platforms for all needs and tastes, technology is at the forefront of almost anything else in life. Furthermore, the covid-19 global pandemic has highlighted the great value of working from home and having the requisite transferable skills to make a living regardless of location.
Of course, it is safe to say that not everybody wants a job in IT, and not all people are interested in computers, tablets, cellphones, and videoconferencing software. Yet, it is less about desire and more about the growing necessity of having more options to choose from.
If you don't have the skill or patience to become a Google Cloud Architect or an expert on Amazon Web Services, you can also look into customer relationship management programs or CRM like Salesforce or Pipedrive. It is a decision you won't soon regret.
Reassess Your Relationships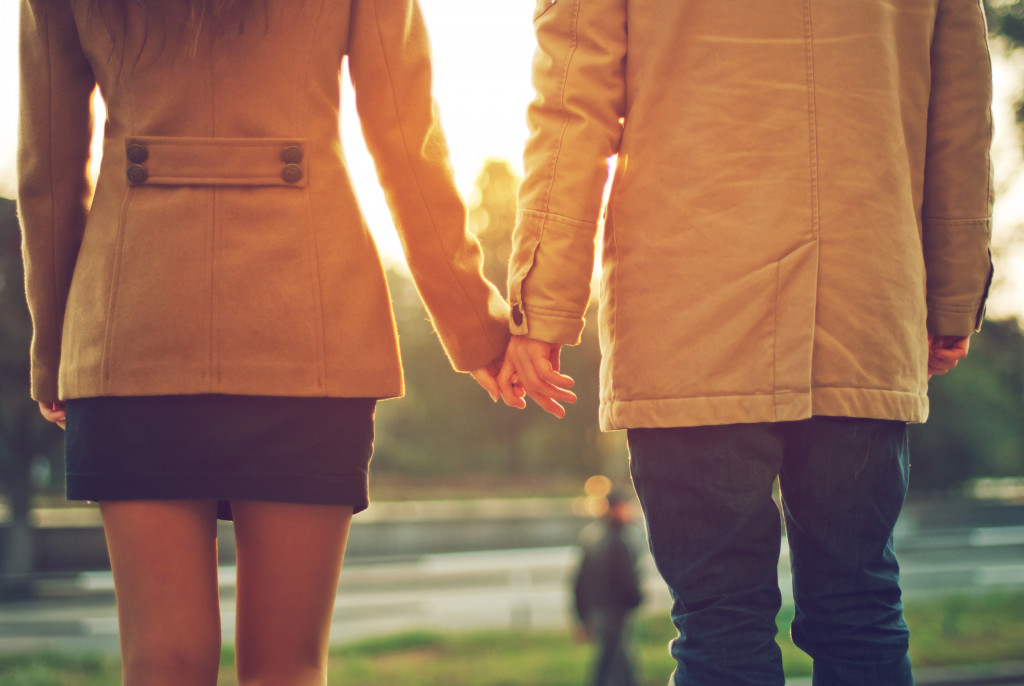 In many cultures, having a loving spouse is a gift from the heavens. A good husband or wife is there to support us, pick us up when we are down, celebrate our victories, and provide solace in our defeats. It comes as no surprise to hear many people say that finding the love of their life was the best thing that ever happened to them.
Likewise, the wrong partner is something straight out of the pits of hell. It destroys our confidence and self-esteem. It makes us question our ability to make decisions and places doubt inside our minds. In extreme cases, it robs us of our ability to trust.
As we move past the pandemic and towards hopefully a better future, now is as good a time as any to take a step back and look carefully at the people we have let into our lives. It includes not only significant others but also friends and colleagues from work.
Look Within
World-renowned martial artists, philosopher, and Hollywood star Bruce Lee once said, "It is not the daily increase, but rather that daily decrease. It's about hacking away at the unessential."
The 21st-century human being is constantly being pulled in all directions. He has bosses, employees, spouses, and children to answer for. And in the age of social media, it oftentimes appears as though everyone has an opinion on what they should or shouldn't do with their lives.
But while advice is something we must look into, especially if it comes from people who care about us, at the end of the day, it is us who have to make the decisions and live with the consequences. It is us we can take control of our lives.
If you want to improve your life this year, try a new sport, learn a new language, or stay in line with the working times. Finally, look at those around you as well as yourself. These are things we can all do that will yield wonderful results.